Welcome to the Mining in Malawi blog site.
Mining in Malawi is home to a collection of and commentary on news, research and initiatives in Malawi's extractive industries. It covers oil and gas as well as mining, but trying to combine those words into a catchy blog title was not possible.
More information needs to be more widely and easily available for interested investors, concerned citizens, present political leaders, agitated activists, etc., especially in the ongoing absence of an up-to-date government website. At least, we have an online cadastre.
With more information at our fingertips, we will be better placed to drive debate, inform policy, push for improving the investment climate and transparency in the sector and make progress in maximising the much-touted potential of the industry for equitable national, community and household socio-economic growth as well as for the investors and shareholders.
We welcome your feedback.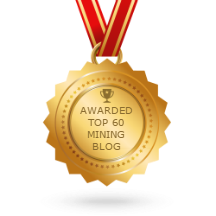 ***
A note about the blog
Mining in Malawi is maintained by 
Rachel Etter-Phoya
 with the goal of improving engagement in Malawi's extractive industries. She started this blog in November 2012. Rachel also works closely with the Editor of the 
Mining & Trade Review
, Marcel Chimwala, to ensure content from this publication is available online. Rachel 
warmly welcomes
other contributors and is always looking for people involved in Malawi's extractive industries to interview.
Rachel's connection to Malawi goes back 18 years when her
parents
moved their three daughters, of which Rachel is the firstborn, to Lilongwe. She is also Malawian through marriage to
Muti Phoya
– Director of Logos – Open Culture, and data scientist, author, historian and filmmaker.
Rachel also has been involved in research and projects with the University of Edinburgh, Gemfields Plc, Resources for Development, OpenOil, Oxfam, Imani Development, the Open Society Initiative of Southern Africa, and Maravi Security Risk Management.
Rachel holds a Bachelor of Arts from the University of Zurich, Switzerland, and a Master of Science from the Royal Agricultural University, United Kingdom. She is slowly working towards a further postgraduate qualification through the University of Dundee's Centre for Energy, Petroleum and Mineral Law and Policy.
Rachel is interested to connect with anyone involved or seeking to be involved in Malawi's extractive industries as well as those exploring the relationship between faith and extractives.
Read more about Rachel's decision to no longer write anonymously.